Main Content
HP Welcome Area
Welcome
Hello and thank you for visiting our site! If you've made it here, you must have real estate on your mind. You've come to the right place - we're all things real estate!
Whether you are interested in exploring the Greater Piedmont and all it has to offer or you are ready to sell, our experience and knowledge in/of the local real estate market will help get you where you want to be!
With over 40 years of combined experience, we've helped our clients buy and sell a wide range of properties, from new construction and single family homes to raw land, horse properties, farms and luxury estates. We take pride in the work we do for our clients and our accomplishments achieved. We are Owners of Paragon Property Management and getting ready to open a boutique real estate firm in Culpeper, VA. Being recognized locally and nationally as top producing REALTORS, we know what it takes to ensure you enjoy a smooth purchase or sale, with unparalleled customer service. We're equipped with the latest information on market trends and are willing to take on any task. We pride ourselves on being with you through every step of the transaction and beyond. Whether you're looking to find your dream home or sell your house for top dollar, we are ready!
Like many others, we're happy to call the Greater Piedmont home. The area has so much to offer and we're proud to live in and serve this region.
Please browse the tabs in our site to learn more about us and what sets us apart from others. We look forward to hearing from you!
Your Local Real Estate Pros,

Read More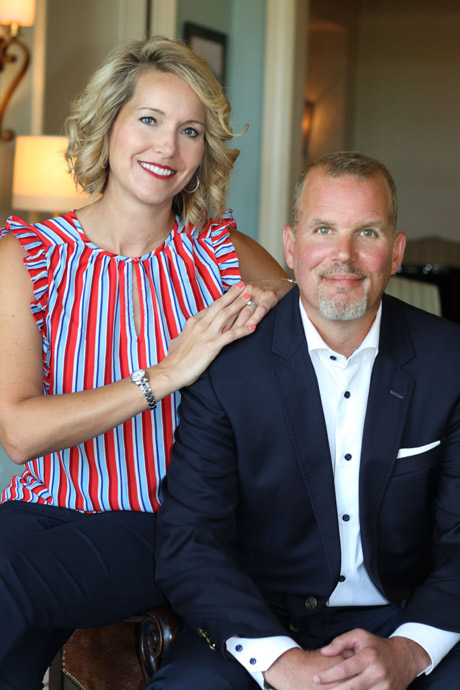 HP Featured Properties Area
HP Featured Communities Area
HP Instagram Feed Area
@Kelly&PhilipThornton|ConnectingPeople&Property
Capturing and sharing the world's moments.
HP Testimonials Area
"Philip and Kelly were incredibly responsive and attentive right from the beginning. They responded immediately every time I called or texted. They set realistic expectations for price and time on the market. (And exceeded b..."
Billy Frederick
"Philip and Kelly are absolutely wonderful! I would highly recommend them to anyone. Philip helped me purchase my first home about 5 years ago. Philip and Kelly just helped me buy a gorgeous new home with my husband. They ar..."
Garth & Victoria Hansen
"FIVE STARS! We can't say enough good things about Kelly. Being new to the area we wanted someone who knew the ins and outs of Culpeper and wouldn't let us down. She was very responsive, kept in touch throughout our enti..."
Bernard Cory
"I have been in real estate for over 30 years and Phil is by far one of the best agents I have ever dealt with. His knowledge, expertise and access to local contractors gets the homes to the finish line. His negotiation skil..."
Joe Benucci
"Kelly is an A+ professional and knowledgeable realtor who will help walk you through every step of the buying or selling process. She is incredibly responsive and super personable. I would 100% recommend working with her if..."
Kelly Corron
"Philip and Kelly were a delight to work with. They came to our home and with them we arrived at a realistic asking price and other sales details. After listing, the excellent service continued and Phil was there on the load..."
Al Lance
"We could never say enough wonderful things about Kelly. She was there 100% all the way for us. She always had a beautiful smile with so much professionalism. Her kindness will always hold a special place in our hearts. Than..."
Terry & Conny Cubbage
"Kelly was outstanding in the sale of my property. She evaluated and priced it right, providing timely and seasoned advice. After we had the house under contract, she really shined, helping us work through a plethora of unex..."
Marla Haug
"FIVE STARS! I had wonderful experience! Very responsive, flexible, and helpful in coordinating various events throughout my home purchasing process. I would definitely recommend her to anyone in search of a quality realtor...."
Sarah Williams
"I highly recommend Kelly. She is always very professional, knowledgeable, realistic, and quick to respond to any questions or to provide status updates. Kelly has helped me with multiple purchases over the last 9 years and ..."
Jenny Sheetz
"Kelly was absolutely amazing with selling our house and purchasing our new one. She went above and beyond trying to make the transition as seamless as possible and even when there were bumps in the road she did her best to ..."
Abigayle Mawdsley
HP Blog Area
Fannie Mae economists say jumbo mortgages and construction loans could get more scarce if regional banks tighten lending standards.
Read More